JakLingko: A comprehensive approach to Jakarta's transportation system
--Today, I would like to discuss the integration of data analysis with urban planning in Indonesia. To start, could you provide an overview of JakLingko?

Kamal Muhamad Kamaluddin (Kamal): JakLingko is a company established to streamline ticketing and fare systems across various transportation modes in Jakarta. Shareholders include Transjakarta (a bus company), MIT Jakarta (a subway company), Jakarta Propertindo (Jakpro) (involved in building the LRT), and MITJ (Moda Integrasi Transportasi Jakarta). The company was founded in 2020 with the goal of collecting comprehensive transportation data in Jakarta.

--So JakLingko takes a comprehensive approach by integrating various modes of transportation. What specific data sets does JakLingko possess?

Kamal: We have access to information regarding Grab users and public transportation usage. This includes data on boarding and alighting locations, transfers between different modes of transportation, and overall travel patterns. Additionally, we collect user profile data such as phone numbers and residency status. In the future, we aim to acquire more detailed information, such as whether the user is a student, a government employee, or has a disability.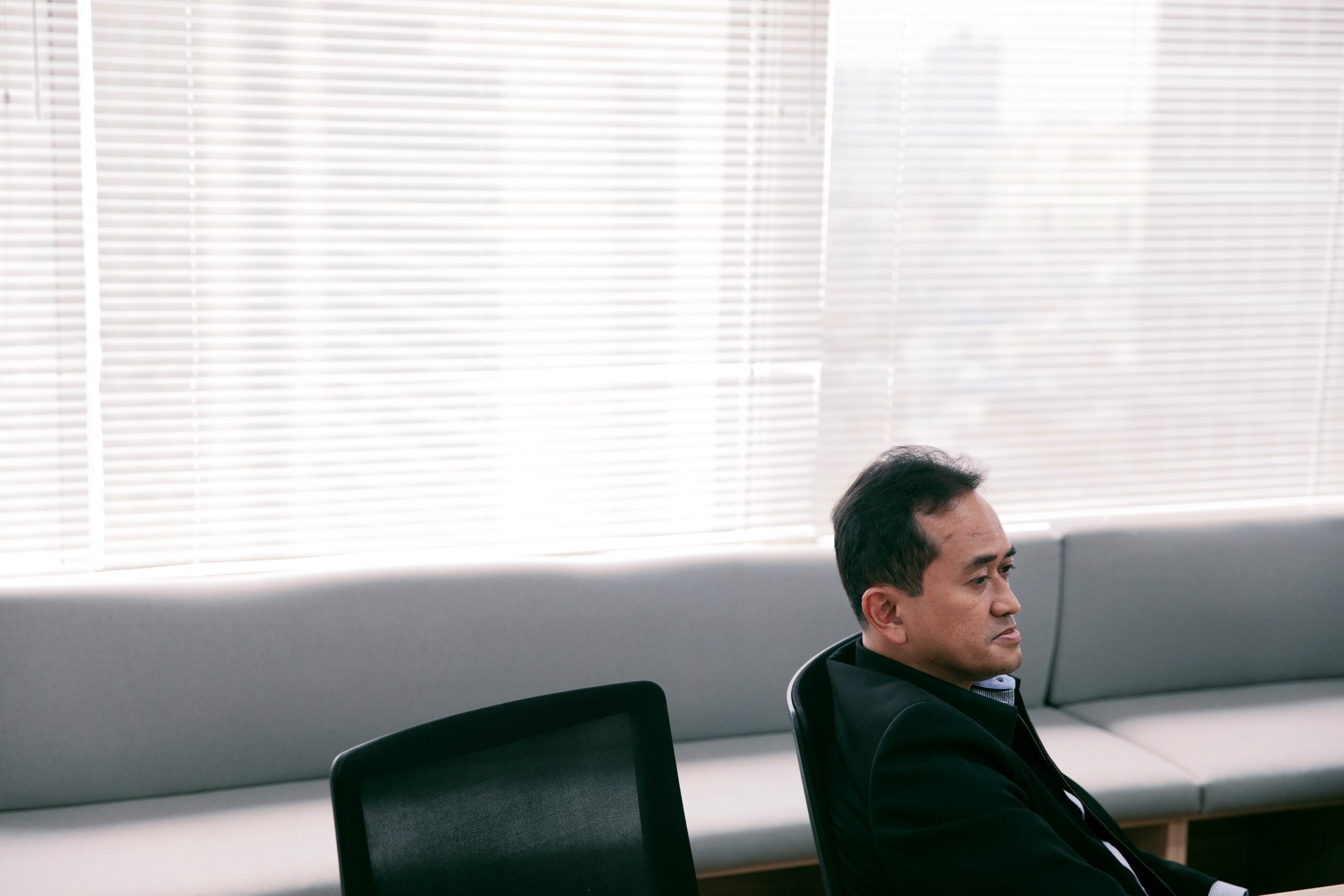 --That's an extensive dataset. It's quite intriguing. In Japan, access to passenger data held by railway companies is not readily available. How is the data being utilized in Jakarta?

Kamal: In Jakarta, we have the necessary licenses and ownership rights granted by the government to collect and utilize the data. Consent from the government and users is required to access and analyze the data. Jakarta Smart City, with whom we collaborate, has an established relationship with the government and conducts analysis at traffic control centers.

--So, the data is utilized for both policy-related purposes and commercial applications. How does JakLingko collaborate with Nippon Koei?

Kuniyasu Uzawa (Uzawa): Monetizing data and establishing a sustainable business model is one of the key challenges for JakLingko, as it operates as a hybrid public-private entity. As professionals in data utilization, we joined the project to contribute our expertise. While Nippon Koei does not directly access the data, we collaborate closely with JakLingko to ensure the owners share the data with us. This allows us to propose solutions not only to the government but also to the private sector, including real estate developers, leveraging our experience in dealing with statistical data.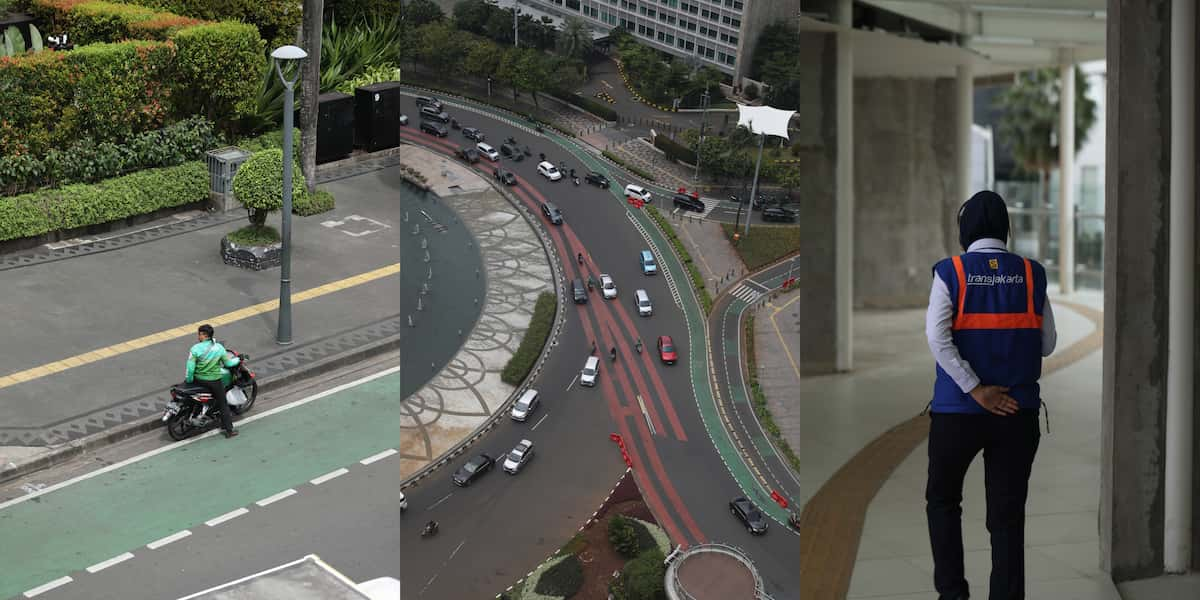 Promoting the understanding of data value
--Did you encounter any resistance when you started working with Japanese companies?

Kamal: Nippon Koei had already been involved with MRT projects prior to our consulting work in Jakarta, and we recognized their extensive international experience in this field. Additionally, their established connections with other real estate developers further instilled confidence in their reliability as a partner.

--Are there any specific projects currently in progress?

Namita: Currently, our focus is on creating a digital infrastructure that will contribute to the development of physical infrastructure. This involves aggregating and analyzing various data sets, including statistical data, to provide comprehensive insights and solutions. We are not relying solely on a single data set, but rather adopting a multi-dimensional approach to ensure accuracy and effectiveness.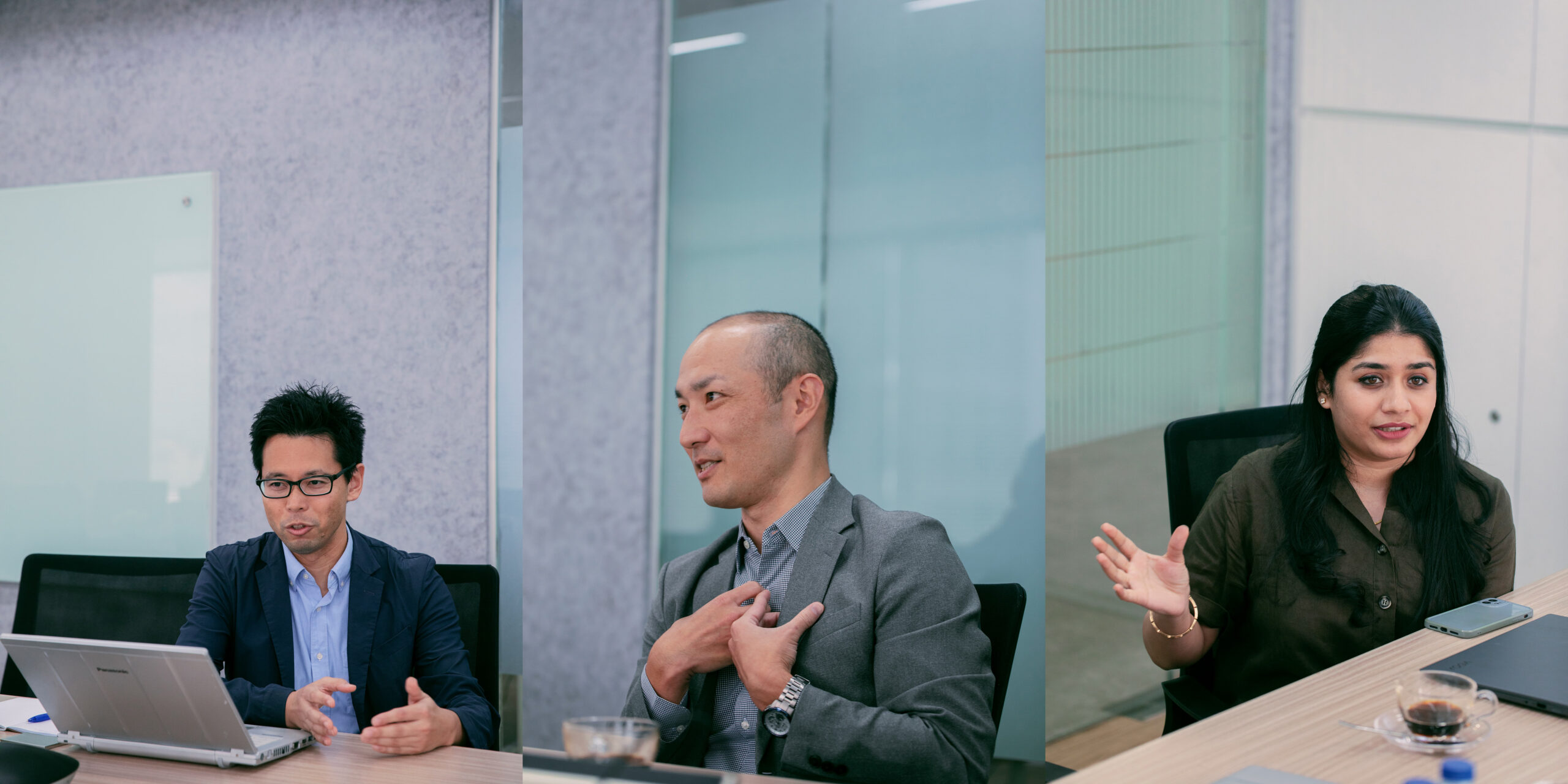 (Left) Kenichi Kouchi (Manager, Transportation Policy Division, Transportation Urban Department, Nippon Koei): He has been working on expanding the business domain in the urban and transportation field at the Infrastructure Management Center and Business Creation Center since 2018. He initiated a project to develop services using big data targeting the transportation and urban management market.

(Center) Kuniyasu Uzawa (Head of Singapore Office, Sales Division, Nippon Koei): From 2009 to 2015, he was seconded to Nippon Koei Latin America-Caribbean, a subsidiary of Nippon Koei. During his tenure, he was involved in sales activities in the region and managed the financial and accounting aspects of each office in Latin America (affiliated companies and offices). He has been assigned to Singapore since 2019 to work on new business development in Southeast Asia.

(Right) Namita Dinesh (Senior Smart City Designer, Singapore Office, Sales Division, Nippon Koei): Namita began her career as an architecture and urban development specialist in India. After completing a master's degree in urban planning at the National University of Singapore (NUS), she worked at NUS-IREUS (Institute of Real Estate and Urban Studies), where she conducted research on comprehensive advanced MaaS leading to Evidence-Based Policy Making (EBPM). Currently, she is responsible for developing a platform to propose effective urban management development and improvement through MaaS.
--As the number of stakeholders increases, it is likely that challenges will arise when advancing the project.

Kenichi Kouchi (Kouchi): As a non-IT vendor, our approach is to first establish a concept, develop a prototype, and create a minimum viable product (MVP) in collaboration with JakLingko while engaging in open discussions with multiple stakeholders. We are also transitioning to an agile methodology to facilitate this process. Currently, there is still a lack of awareness regarding data utilization among Indonesians. Therefore, it is crucial for us to ensure that not only citizens but also transportation operators and policy makers recognize the value of data.

Uzawa: Since this is an unprecedented endeavor, there is naturally a sense of apprehension among everyone involved. Therefore, as a private company, we are keen on exploring ways to monetize the project promptly.

--In Japan, people have a good understanding of the importance of data utilization. However, I find that making significant changes in the way people perceive urban planning can be challenging. How about Jakarta?

Kamal: In Jakarta, there is a strong inclination towards embracing data science, and Jakarta Smart City is actively promoting data science initiatives in collaboration with the government. Information from JakLingko, such as transportation schedules and operational status, has already been integrated into the Jakarta Smart City platform. By working alongside Jakarta Smart City, which possesses a larger data pool, we anticipate greater opportunities for collaboration and synergy.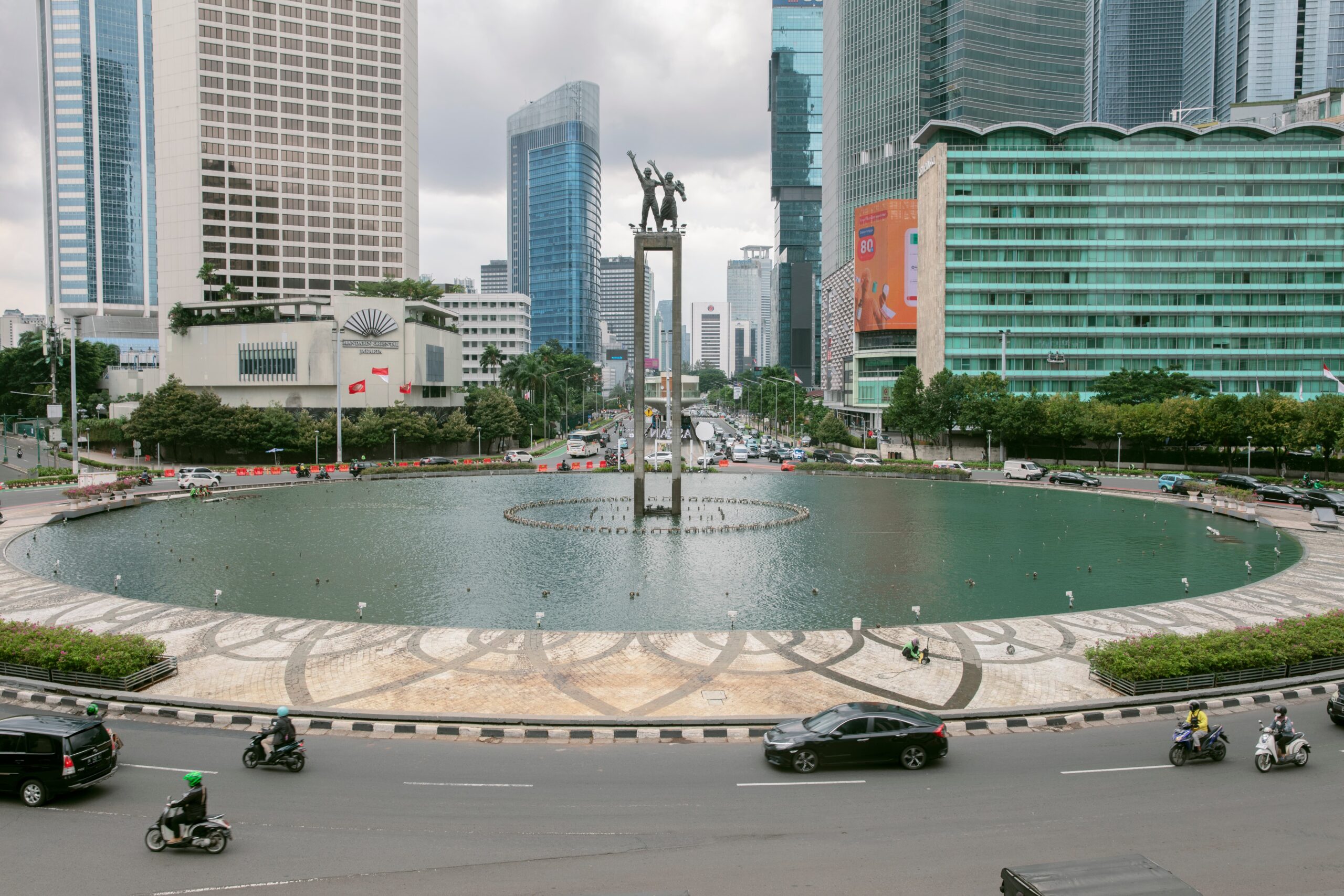 Aiming for a more comprehensive use of data
--I personally believe that some individuals may not be receptive to the data-driven approach. For instance, if I owned a piece of land, I would prefer a bus stop to be built in front of it, and not all stakeholders would necessarily accept optimization through data.

Namita: Data is an approach based on knowledge and meritocracy. It eliminates personal interests and other factors. Over the past 10-15 years, we have witnessed advancements in computing, data analysis, and other technologies, and it is natural to move towards data-driven urban planning.

Kamal: I view it as a broader data science issue. Jakarta's dataset encompasses all public transportation operators, along with the traffic monitoring system and intelligent transportation system of the Jakarta Transportation Authority. When combined with Jakarta Smart City, it can also capture information about people's income. By working together, we can conduct truly comprehensive analysis.

Kouchi: Data-driven and evidence-based approaches aim to increase transparency, although some people may not favor it. There are concerns that using data to improve operations could lead to the loss of subsidies. If such concerns arise, they need to be addressed at the policy level rather than the operational level. Therefore, it is crucial to communicate the benefits to everyone.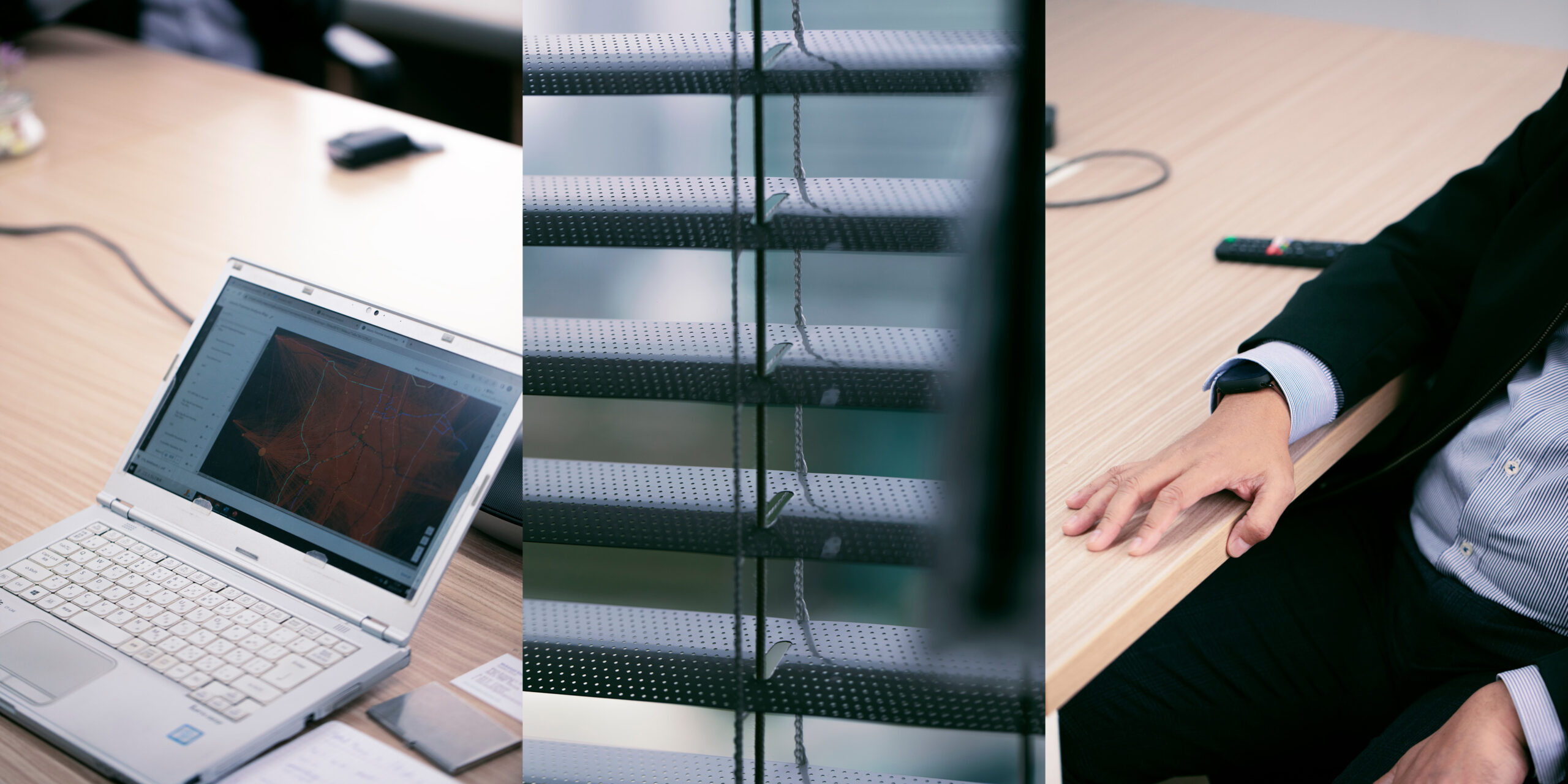 --I wonder if the people of Jakarta have any resistance to the use of digital technology.

Uzawa: Digital literacy in Jakarta is likely higher than in Japan. Over 50% of the Indonesian population are digital natives, born after the 1980s, and many young people live with their parents or grandparents. Even if the older generation struggles with smartphones, their grandchildren can teach them, leading to increased digital literacy among all age groups.

--What kind of indicators do you use in your transportation planning? For example, there's the perspective of reducing congestion, and there's the idea of focusing on access to hospitals.

Kamal: Congestion is a major focus. Reducing overall traffic in an area by increasing the share of public transportation is highly effective in addressing congestion. To enhance the share of public transportation, improving services and increasing the number of operational vehicles are necessary. Additionally, studying the pricing of public transportation based on data regarding students, low-income groups, and other factors is important.

Uzawa: The transportation network in Jakarta has already reached a sufficient level of development, and accessibility is ensured. However, we recognize that in other cities such as Denpasar in Bali and Palembang in South Sumatra, the network is inadequate and user satisfaction is low. In such situations, there are numerous aspects that need attention before integrating public transportation. In Jakarta, addressing traffic congestion and environmental issues may serve as the starting point.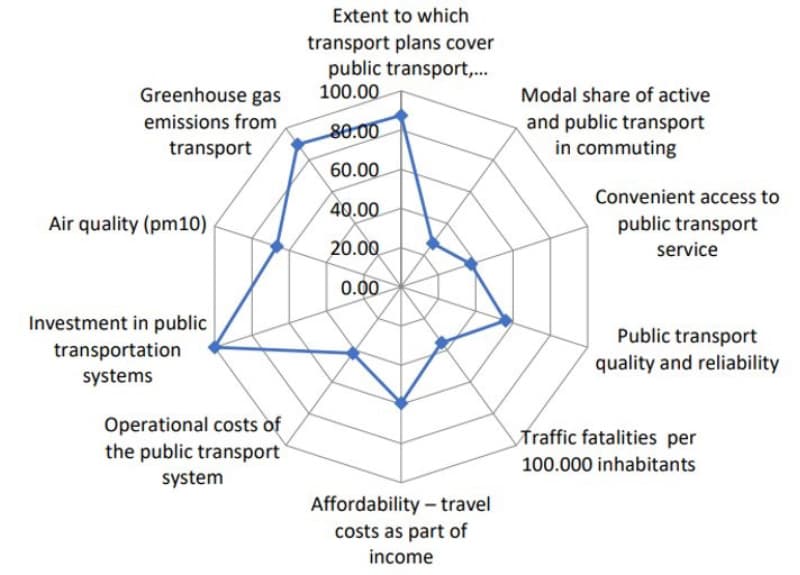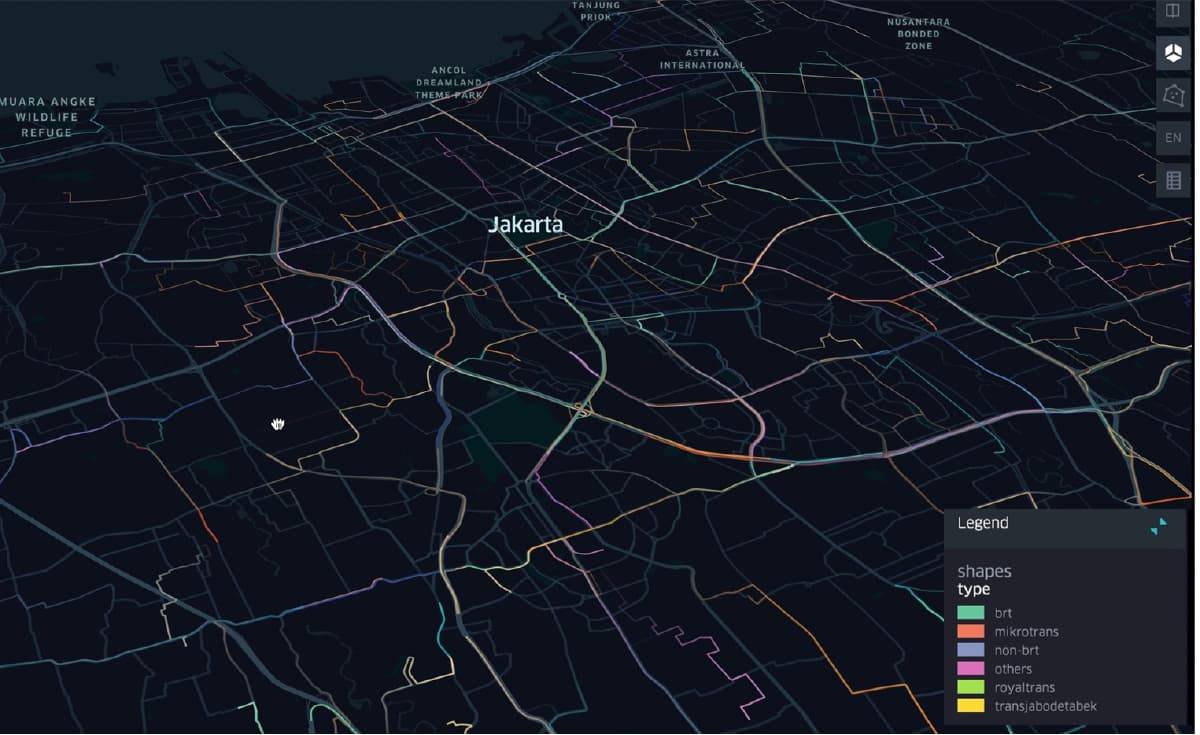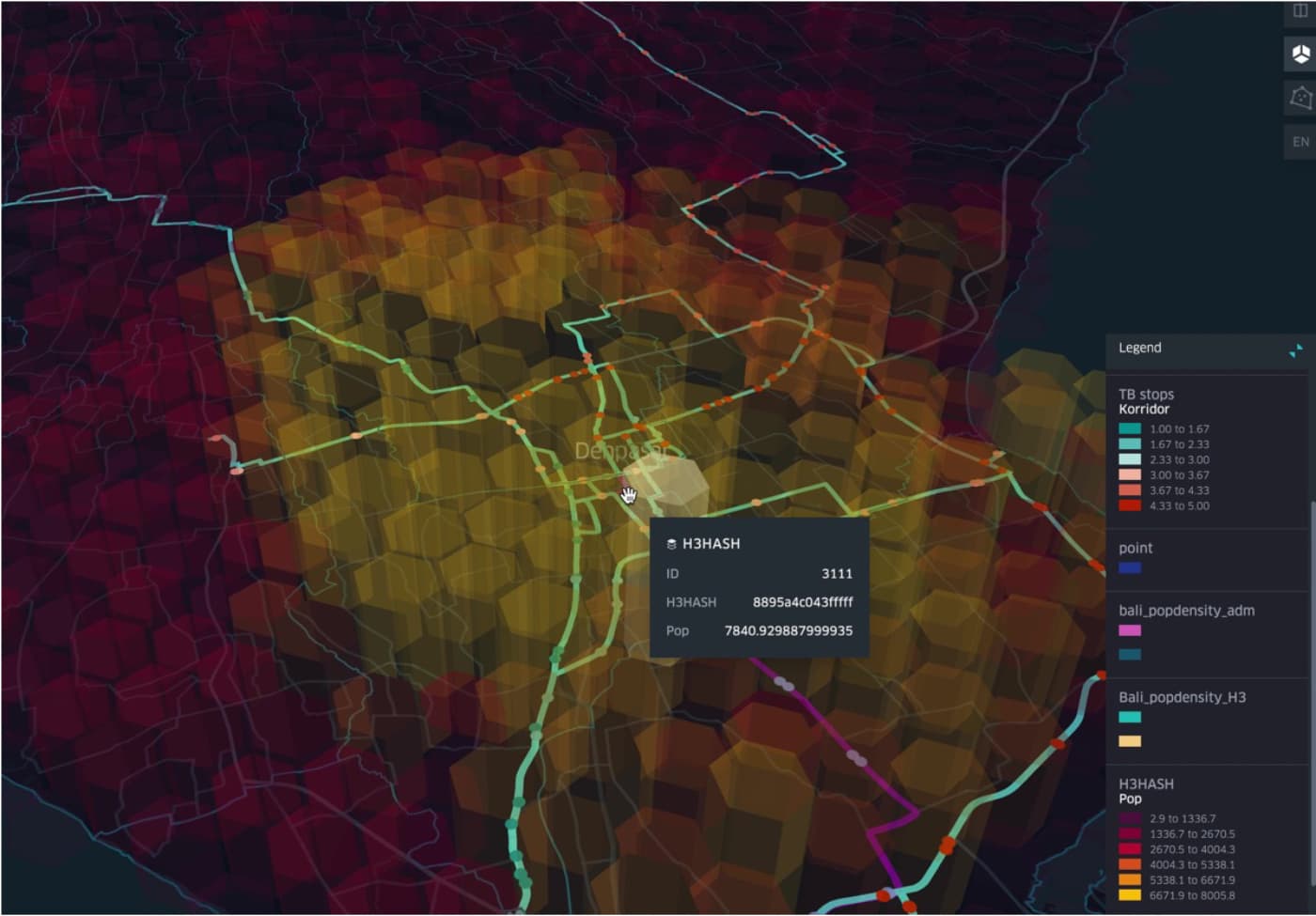 Exploring the potential of dynamic pricing
--I feel that traffic congestion in Jakarta is a significant problem. I understand that the government is considering implementing dynamic pricing for roads.

Kamal: I agree with the idea. I believe that a comprehensive push and pull strategy is needed to address traffic congestion. We can reduce the traffic load by encouraging people to use public transportation such as buses and trains, and increase user incentives by integrating transportation systems and fares. At the same time, it is important to implement measures to discourage people from using cars and motorcycles. For example, a pricing system could encourage individuals to consider whether to use public transportation, taking into account factors such as fuel and parking costs. The key is to strike a balance between these approaches. Currently, 86% of Jakarta is covered by public transportation, and I believe that implementing road pricing is feasible.

Uzawa: Personally, I find this to be a promising measure. Particularly with the introduction of autonomous vehicles, the impact of pricing is likely to be even greater as vehicles are optimized on a larger scale. It could also serve as a source of new tax revenue. In my personal experience, I used to frequently use ride-hailing services like Grab in Singapore as I don't own a car, but with the rise in fuel prices, I find myself using public transportation more often. In Indonesia, the cost of gasoline is subsidized, which allows drivers to continue relying on their cars, but price will inevitably become a major factor.

--How would you like to expand this collaboration in the future?

Uzawa: As a general construction consulting company, our primary focus has been supporting infrastructure projects, including subway system construction. With this collaboration, we aim to develop a new digital infrastructure for Jakarta. Typically, infrastructure construction projects take several years to a decade to complete, but by utilizing Mobility as a Service (MaaS) and the data provided by JakLingko, we hope to offer solutions in a more efficient and timely manner.

Kamal: I hope we can initially start with digital solutions and then expand our support to the development of other physical layers. I believe that we have the potential to expand our collaboration not only with Nippon Koei but also with many other stakeholders.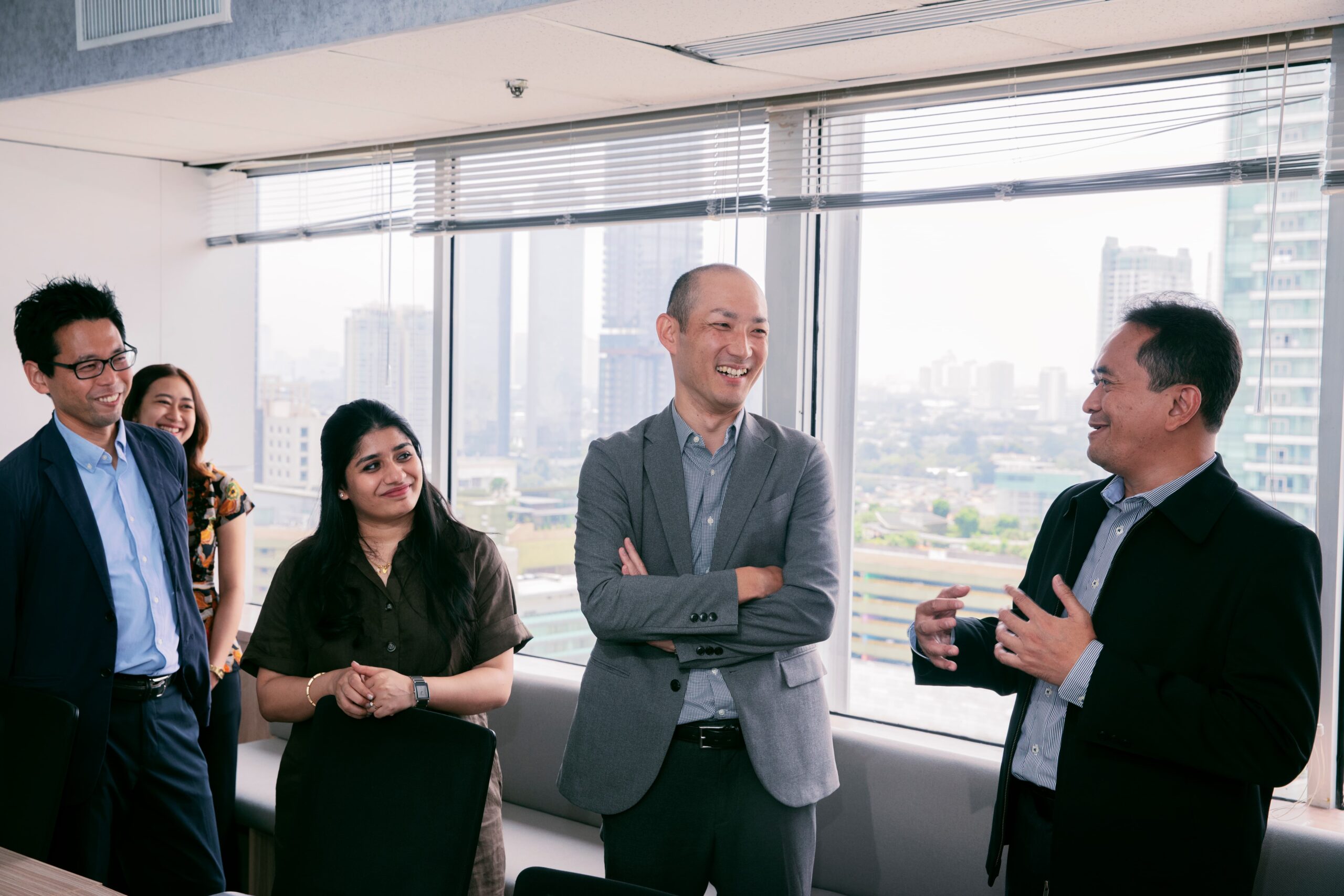 From Spatial Pleasure
In conventional transportation planning, the focus has primarily been on reducing "traffic congestion" and "accidents." However, in recent years, there has been a growing emphasis on social indicators such as reducing environmental impact and ensuring accessibility for citizens. When considering data analysis in cities, it becomes crucial to optimize different indicators based on the specific area and cultural context. For instance, in Japan, accessibility to urban areas is often evaluated through the lens of a "compact city," but the same indicators may not be applicable in Jakarta. Therefore, the data provided by JakLingko on public transportation should not be used solely for the purpose of reducing traffic congestion, but rather to explore the best options considering a variety of indicators.

While reducing traffic congestion and accidents can lead to various benefits, including reduced environmental impact and increased tax revenues, it does not imply that any effective measure should be implemented without careful consideration. During my visit to Jakarta for this report, I had discussions with various individuals, and their perspectives on measures varied greatly depending on their positions. For example, those who take a macroeconomic view of the city, like ourselves, may see road pricing as an effective solution to alleviate traffic congestion. However, local taxi drivers expressed concerns that if road pricing is introduced before sufficient public transportation options are in place, it would negatively impact their livelihoods. It is essential for cities to embrace inclusivity and consider diverse perspectives and lifestyles. Jakarta is expected to undergo rapid changes, making it increasingly important to not only enhance efficiency and optimization based on data but also to listen to the voices of people from all walks of life.
Interview conducted by Soma Suzuki (Spatial Pleasure)
Photography by Hilarius Jason
Editing and Writing by Toshihiro Ishigami